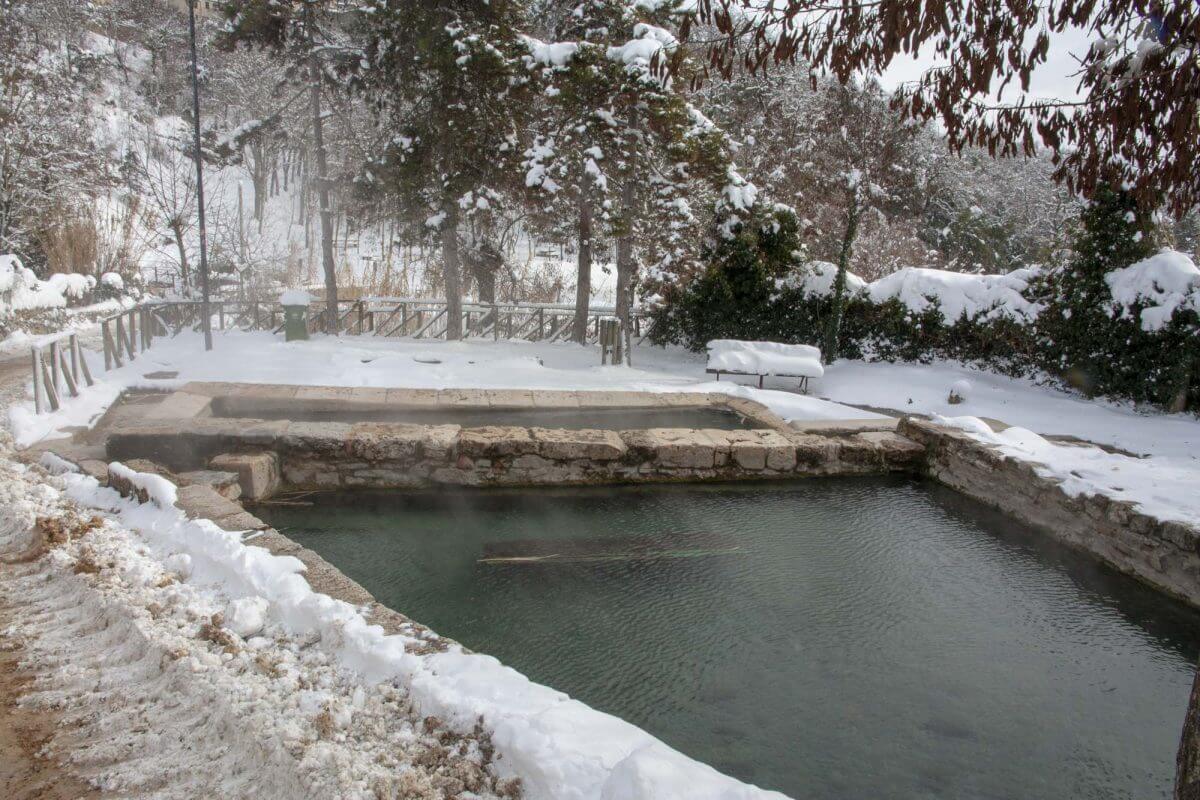 It is a complex of 43 distinct springs in three groups.
The first arises immediately beneath the town, in a very limited space of about 200 meters which includes the Bagno Bossolo, the source of Saint Lucia (particularly suitable for some eye diseases), the three springs of Monte Santo- the Sassone , the Caldagna, the Pantanacci- and the Bagno Grande, the largest spring of San Casciano which produces 70800 liters of water per hour. To these are added two other springs which appeared in more recent times (1838 and 1861) following earthquakes.
The second group is about 800 meters from the village and includes the most used springs for therapeutic purposes. They are the Doccia della Testa, San Antonio 1 and 2, Santa. Maria 1 and 2, San Giovanni, San Giorgio 1 and 2, the Ficoncella (or Fegatella), the Bath of Apollo and the Grotto .
The third group includes springs that originate in the area south of the village between the Maccaiolo and Grossano streams: the Pool, the Bucaje, the Bagno and Loto and the Bagnolo or Bagno dei Fraticelli which was the most popular in ancient times.
All these springs (temperature between 39 ° and 43 °) produce a total water flow (in 24 h) of 5,400.00000 litres and place San Casciano in third place in Europe for the quantity of thermal spring water, after Aix-les- Bains (France 6.800.000 lt / 24h) and Karlsbad (Germany 5.900.000 lt / 24h).